Art Gallery in San Antonio, TX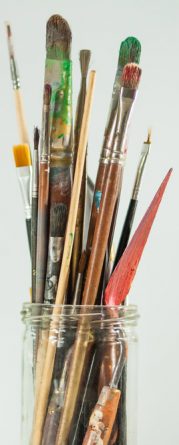 Since 1983, Hunt Gallery has established a strong reputation for the exhibition of quality works of art. As one of the foremost art galleries in the area, our locale showcases the work of more than 20 regional artists, providing a view of Southwestern American imagery and culture. In addition, we also provide framing and placement services to private collectors, individuals and commercial customers across the country.
Discover the Southwest Through Our Art Dealers
Hunt Gallery is proud to play host to a huge selection of breathtaking artwork, imagined and brought to life by local artists from throughout the Southwest region of the United States, including San Antonio, Bexar County, Balcones Heights, Terrell Hills, and Alamo Heights, TX. Our art gallery contains canvas paintings, fine art, sculptures and more, depicting the alluring landscape, natural wonder and engrained culture of this unique region of the country. Our penchant for Southwestern art has led us to become experts on the subject and we're proud to be a destination for fine art pieces of this style.
Unlike other galleries that are private or exclusive, however, Hunt Gallery remains open to the public. We strive to make fine art accessible for people who may not have a background in art, and we love taking the time to consult with visitors about the pieces that interest them most. Our gallery also provides curation services. If you're an art buyer or private customer who wants to take home one of our originals, we're happy to provide placement services. Got a piece that would look better framed or with a frame that needs to be replaced? We have custom framing services as well! Our goal is to be your foremost authority for art services, and we take immense pride in the reputation we've built throughout the years. Visit our gallery today to consult with our art dealers about your needs.
Our goal is to create art galleries that are accessible to anyone—from lovers of fine art to those who simply appreciate Southwestern imagery.
We make it a point to work with local artists and strive to represent these artists honestly. Our gallery currently features 20 unique artists!
For framed pieces, we're able to offer shipping worldwide.
Our art gallery sprawls more than 3,000 square feet and includes art mediums of all types.
Our art dealers to collectors, private individuals and curators.
View Our Collection
Hunt Gallery welcomes art appreciators of all types and relishes the opportunity to connect you with local artists. Visit our gallery to view our many pieces and take one home for yourself!
Proudly serving San Antonio, TX and the surrounding areas, including:
Dallas, TX
Corpus Cristi, TX