BIO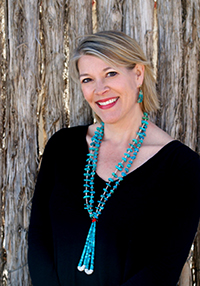 An awareness of man's relationship with nature is a constant theme in my work. I grew up in the Texas hill country where my creative spirit was nurtured and I was given the space to imagine and create. The rugged beauty of the Southwest has captured my heart and senses like no other place in the world. The enchantment of the landscape has motivated every aspect of my life. The landscapes I paint are new and old places that have a magical, sacred quality. I want to share this quality with others.
My concern as an artist is to discover a personal vision through nature. My dialogue with nature creates excitement and energy that comes to life on the canvas. Color transports my energy in life. I thrive on color! Color motivates each brush stroke. My body of work has become a personal narrative of my life, not only my visual experiences, but my state of mind. As I grow as an artist, the process of creating has become a spiritual necessity. What began as aesthetic enjoyment has developed into a deeper sense of self discovery.
Someone once told me "A day without creating is a day wasted". I continue to follow this passion and am enjoying my life to the fullest.