BIO
---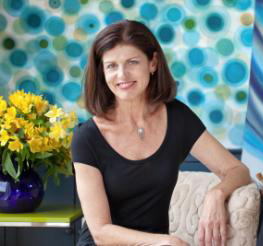 Born in Michigan, Jan is a third generation artist who calls Austin home. Heaton's artwork is represented at The Hunt Gallery – San Antonio, Elizabeth Gordon Gallery – Santa Barbara, Studio EL – San Francisco, Soho Myriad – Atlanta, and Kirchman Gallery – Johnson City, Jan also has art dealers representing her work in London, Chicago, Los Angeles, Houston and Dallas. Jan is a faculty member of the Austin Museum of Art School, and a Signature Member of the National Watercolor Society.
"My paintings are personal observations of color, movement, and relationships inspired by forms in nature. I prefer the watercolor medium, as I love paper, and the organic manner in which the pigment integrates with the paper. The marks and translucent layers are precise, thoughtful, and carefully orchestrated.
During the past six months I have been researching how color in our surrounding environments — particularly nature — influences our personal health and well being. After reading the book "Healing Spaces" that explores how our immediate environment affects our senses, emotions and immune systems I began to paint what brought me peace. With an emphasis on repetitive, quiet patterns of movement found in nature I focused on line, color, and form.
I understand that my paintings may draw different meanings, and I wouldn't have it any other way. My intention is not to impose a specific message to the viewer. I often hesitate to title my paintings, for fear that they will be translated only according to my vision, and close a door to another interpretation. I hope my paintings will allow the viewer to observe a familiar object in a new way."
To view works from other artists return to