BIO
---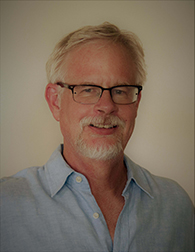 Kraig Kiedrowski is a versatile artist who enjoys working with various drawing media and experimenting with printmaking. While primarily an oil painter, pastels and pastels combined with other media such as watercolor and acrylic are increasingly becoming an important part of his artistic output. Kraig believes exploring various methods and materials piques an artist's curiosity and keeps a freshness to the work.
Kraig studied painting and drawing at the Art Students League in New York, Leighton Studios in San Francisco, Montana State University at Billings and printmaking at the Southwest School of Arts and Crafts in San Antonio.
A winner of several awards his work appears in many collections in the US and abroad. Kraig participates in several group shows each year including The Maynard Dixon Country Show in Southern Utah. The Hunt Gallery in San Antonio, Texas, Austin Street Gallery in Rockport, Texas and the Bingham Gallery in Mount Carmel, Utah represent his work on a regular basis. Kraig conducts workshops and classes in landscape painting, figure drawing, pastels and methods and materials of painting on a regular basis in South Texas and other locations throughout the country.