BIO
---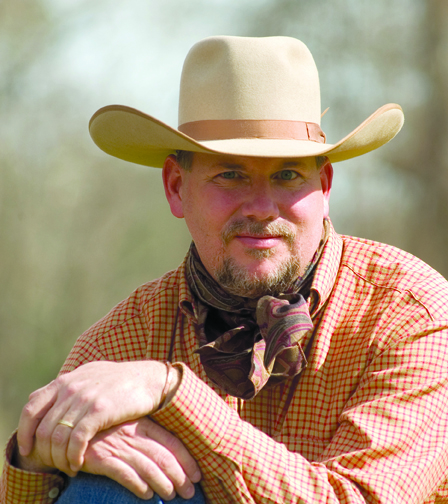 Mark Kohler is an artist with a mission. "I have a passion for the American West, and for the last 18 years I've dedicated my God-given talent to one goal: documenting the independent spirit and pride that the modern working cowboy has inherited from his predecessors. It is uniquely American and worthy of preservation."
Mark is an award-winning watercolorist whose work appears in the top invitational shows in the country, and in private and corporate collections throughout the world.
But it is the time he spends on the old, traditional ranches that feeds his soul. Meeting and getting to know the subjects of his paintings; spending time in dusty branding pens; sleeping on the ground or in no-frills bunkhouses; warming his hands over a hot fire in the cold dawn — it all goes with the territory of being a Western watercolor artist. And he loves it!
That same passion now translates to a different side of his artistic talent. "I've always liked the romance of oil painting, and been drawn to the works of the Dutch Masters, Chardin, and Michael Workman. I want to expand my artistic endeavors into Oils and
paint still-lifes and small, intimate portraits."
Mark will continue to preserve our Western heritage as he expands his creative ambitions. Whether he is painting in watercolors or oils, Mark's paintings reveal the heart and soul of his subjects, and his respect for them is evident in each portrait.
To view works from other artists return to